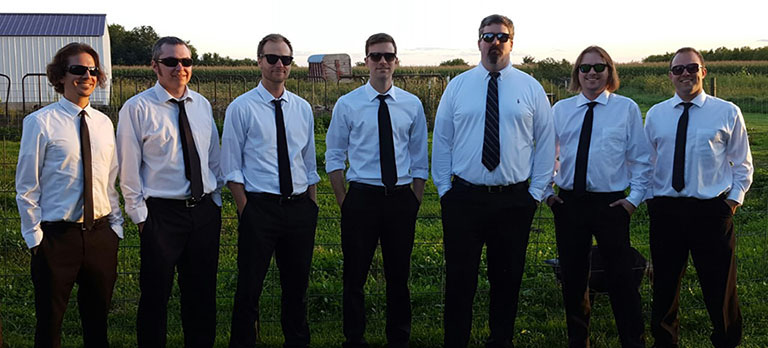 Inviting you to take the stage and awaken your inner ROCKSTAR. Hurricane Karaoke is bringing live band karaoke to new levels in the midwest.  
You provide the ROCKSTAR vocals, we provide the lyrics and back you with a six-piece band. With an eclectic list of nearly 200 songs, there's truly something for everyone!
Upcoming Public Shows:
April 8 – Coffman Memorial Union Great Hall,  8:00 – 10:30pm (Open to U of M Students)
April 22 – Whiskey Junction – Earth Day Celebration, 8:00pm – 1:00am, no cover, details to come
April 26 – The Saloon, 9:00pm – 12:00am
May 6 – Jax Cafe Kentucky Derby Event – Details Here
Private Events:
We'll provide a unique form of musical entertainment for your event that attendees won't soon forget.  Along with providing the full live band karaoke experience, we can perform covers of songs everyone knows, we're happy to play background music during dinner or cocktail hour, and we can provide the sound equipment to fit your event venue.
With live band karaoke, every song performance is unique and so is every event.  We're happy to work with you on customizing our musical entertainment to fit your event.
Contact us to learn how Hurricane Karaoke Band can add some excitement to your event!