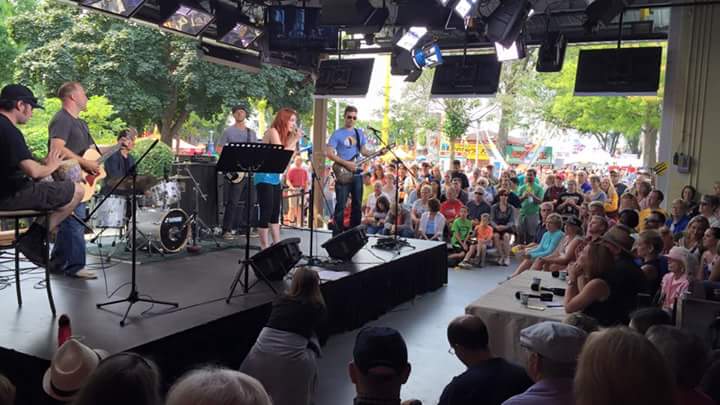 Join us again this year at the Minnesota State Fair with Twin Cities Live where you can sing with us, win $1,000 and perform a song on live TV.
It's a super fun event and we're stoked Twin Cities Live is hosting Patio'ke again at this year's fair.
Attend a qualifying event and then join us at the fair Saturday, August 26.  This year's judges include Kat Perkins, Nicholas David and GB Leighton.
The winner of this event will be perform live from the MN State Fair on Twin Cities Live Monday, August 28.
Qualifying Events:
Wednesday, 7/26:
Join Steve at Shortstop Bar & Grill
421 Northdale Blvd. NW
Coon Rapids, MN 55448
Thursday, 8/3:
Join Kelli at Cowboy Jacks
2801 Southtown Dr.
Bloomington, MN 55431
Wednesday, 8/9:
Join Mike at The Lookout
8672 Pineview Lane N
Maple Grove, MN 55369
Thursday, 8/17:
Join Emily at Muddy Waters Bar & Grill
231 N. Broad St.
Prescott, WI 54021
Saturday, 8/26 GRAND FINALE 
Join us on Saturday, August 26th on the Twin Cities Live stage at the 5 Eyewitness News Building at the Minnesota State Fair as the eight finalists compete for $1000 and to sing LIVE on Twin Cities Live!
For more info: http://twincitieslive.com/article/stories/s4511221.shtml